Bear with me, when I receive an awesome review, I have to share it.
Listen, reviews are tough. I've received my share of not-so-great reviews. So, when I receive a good one it's the most exciting thing in the world!!
Special thanks to Sherry of Fundinmental for reading and reviewing I Have People! To read the review on her blog, go here.
I can't help but eat up taylor dean's books, like the M & Ms that I love. She makes me so tense, sitting on the edge of my chair, racing through the pages. An amazing writer. She can tell a story that makes you hold your breath, as you wait in suspense for the tale to play out.
"He'd finally killed her," went through her mind as her body struggled to bring her back to the land of the living.
"I have people, people who care about me. You two are my favorite people."
Eight months of her life gone, but now Angela, Gabe and Holly were together. She knew they were keeping secrets, but the amnesia and her physical therapy kept her so busy, she would forget about pursuing it.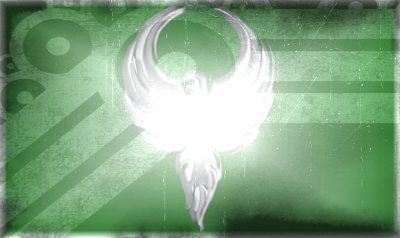 She had risen from the dead, like a modern day Lazarus. She had to learn to walk again, and she mixed up words, becoming confused. The amnesia had stripped her of memories of herself, but the memories of her love for Gabriel were still there.
She would awake in the night, alone and afraid. She knew something wasn't quite right, but couldn't figure out what it was. She wanted Gabriel with her, but he insisted on sleeping separately until she recovered.
Gabriel was doing his best to recreate their dates. She thought he was trying to help her remember. He made her feel like a princess, made her feel safe, warm and happy. She couldn't keep her hands off him, so strong was the love she felt for him.
When she awoke in the morning, the first thing she thought of was Gabriel, the first thing she said was his name.

They got married, went on a honeymoon and bought a new house to begin their life together. She thought that life couldn't get any better, except for her desire to have a child.

Gabriel kissed her goodbye as he headed off to work. She noticed a car parked across the street, but quickly forgot about it. She went to the grocery store and saw it again.

That night, she answered the door and the glass she was holding dropped, shattering at her feet. She knew the evil looking man at her door and the memories of HIM came rushing back.

5 STARS – Would Buy It For Them (lol)
I think I spent more time deleting what I wrote, than actually writing it. I did not want to give the book away, so it was very difficult to figure out what to tell you. This book may not be for everyone, but I feel everyone should read it. Sometimes all it takes to make a difference in someone's life, is to let them know you care.
An amazing story of life and how the people around us can help us overcome the bad in our life and enable us to rise above it.
taylor dean can weave a story that will keep you on pins and needles. As Holly remembers, tears form in my eyes. The suspense and anticipation of what is to come, makes my heart beat faster, my palms sweat and chills run up and down my spine.
To write about domestic abuse cannot be easy. The fear and terror a person experiences as they are being terrorized by someone they love and trust, must be one of the worst things that can happen to a woman. taylor dean handles it with style and grace.
Gabriel is a boy scout. Squeaky clean, kind, gentlemanly, helps people, courteous and polite. He doesn't even curse, helps her put on her coat………pulls out the chair for her.
He would pull the chair out…………………….
"You need to learn to fall gracefully."
"Why do you always hurt yourself? You're so damn breakable."
This is another roller-coaster ride, compliments of taylor dean. The range of emotions she covers go from heaven to hell, and everything in between.
I can't remember if I received this book in return for a review, but it doesn't really matter. I want to read anything and everything she writes and I will always review it. So, stay tuned for more.