This is a FABULOUS review of both Lancaster House and The Middle Aisle! This was posted at Laura's blog entitled
FUONLYKNEW.
If you are interested in entering the giveaway, go on over to her blog and check it out! (giveaway ends on May 3) Thanks for the great reviews, Laura!
To find out why Zoe tried to kill herself, why she is under the care of Dr. Channing at Serenity HIlls, and why she is suspected of killing two men, we have to go back to the beginning.
When Zoe first laid eyes on Lancaster House, she knew she had to have it.
She couldn't wait to get started on the restoration. Couldn't wait to bring the old house back to its former glory.
The work was slow but rewarding. She was doing one room at a time. She would go to bed exhausted and rise to start again the next morning.



After five hours of scraping and sanding the bannister, she took a lunch break. When she returned to finish up, she couldn't believe her eyes. It was finished!




She told herself maybe she was confused, being so tired and all.




But the next night it happened again. She didn't get the wall papering done.




In the morning, when she came downstairs, it was finished.




Now she panicked, racing through the house, but no one was there.




Not one to be scared, she knows she can figure this out.




Stop standing here like a ninny and figure this out. There has to be a logical explanation.




But there isn't. And she is beginning to think the former owner, Andre Lancaster, is still living in the house. Either that or she is going crazy.


~
Mini Excerpt for ya:
"You can see me?" he asked again, his tone urgent.
"Yes," she whispered, unable to find her voice.
For several seconds he simply stared at her, his eyes smoldering. She trembled under his gaze, her bottom lip quivering. One hand reached up, his motions slow, and cupped her cheek. He let out his breath and closed his eyes as if the feel of her did something to him.
"I won't hurt you Zoe."
~
But how can that be? He's been dead for many, many years.
A really fun part of this story is the language. The slang from the 1920′s is quirky and I enjoyed reading how Zoe figured out what Andre meant by some of the sayings.
Stuff like giggle water is alcohol. Makes sense. And Bank's closed which means no kissing.
After you finish reading Lancaster House you tell me what you think. Is Zoe crazy?
Did she just make up Andre and their passionate affair to keep from being alone?
Is Dr. Channing right in that ghosts don't exist?
So many questions and an ending that will let you decide, or not.
I adored Zoe and Andre and want a Lancaster House of my own.
5 Stars for this haunting love story.
And it continues in The Middle Aisle
Hmm, how do I tell you about this book without spoiling it. It's hard to review the next book in a series.
In Lancaster House, you are left wondering if Andre is real or a ghost. Is Zoe crazy as a loon, desperate for any kind of love, or is her house haunted?
In The Middle Aisle, you will still be wondering. You may think at some point, "Oh, now I see." But then, as you read further, you are in doubt again.
Taylor Dean has written a series like none other. You are kept "in the dark," figuratively, throughout both books.
I don't recall ever being so unsure of my own conclusions in a book.
The love between Zoe and Andre is very real and so endearing. But is Andre real? If he isn't, then is their love real?
~
Mini Excerpt
"You're imagination intrigues and fascinates me, Zoe," Wade commented, his voice cracking. He cleared his throat and ran his hands over his face. "Why don't we take a break?" he suggested and quickly exited the room, stumbling on his own feet as he left.
It wasn't possible, it just wasn't possible, he thought, as his mind wandered to that moment…. Turns out it was possible, it just wasn't real…
~
And if Andre is real, then that makes the alluring, malevolent Adelle real as well.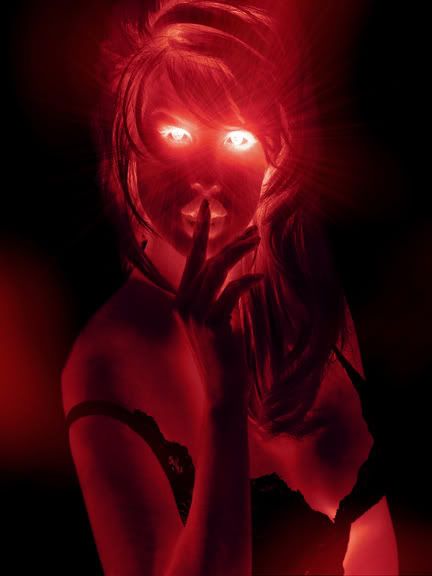 Aah! I can't say I ever really figured it out. But, I don't have to. I feel it is up to each reader to decide for themselves. And whether you figure it out or not doesn't matter. It is still a love story for all time. One that goes beyond the physical, to the otherworldly.
5 Stars for keeping me wondering.
That makes a total of 10 Stars for Lancaster House and The Middle Aisle.
I had these books on my kindle, but when I saw a giveaway on Sherry's blog
fundinmental
, I just had to try to win the paperbacks, and I did!! Thanks so much Sherry.
Since then, I've went on to read Taylor's "i have people."
And I'm getting ready to start reading Sierra. Next up will be the upcoming new release of Joshua's Folly.
Thanks so much for your lovely books Taylor.
As long as you keep writing, I'll keep reading!